⭐️⭐️⭐️⭐️suite in the heart of Metz-Opera
As in Venice
Metz-centre historic old town and Islands district ("Quartier des îles")
2 Suites for 2 to 6 persons
About
High-luxury ⭐️⭐️⭐️⭐️ accommodations in Metz
A quiet Prestige stay (As in Venice) in the heart of the historic center of Metz!
Our 64 m2 and 34 m2 Prestige Suites with exceptional view on the Moselle river has been designed to offer you a charming and peaceful stay in the heart of Metz's islands district which is near to the Opera. You are in the royal and imperial historic center, a stone's throw from the Place de la Comédie and the cathedral Saint-Etienne with its stained glass windows of Chagall.
Officially rated 4⭐️ since 2020.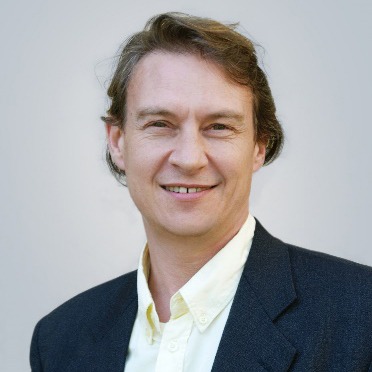 Passionate about exceptional places and experiences, we create upscale places to stay that meet our aspirations to share them with others.
Your host Gérald
YOU WILL NEVER FORGET YOUR STAY
A great 4⭐️stay
Exceptional views
Calm in the centre of the city
High-end king size 180 x 200 cm beds
High-end linens
Organic essential products provided
Cleanliness rated "Exceptional" on AirBNB and Booking.com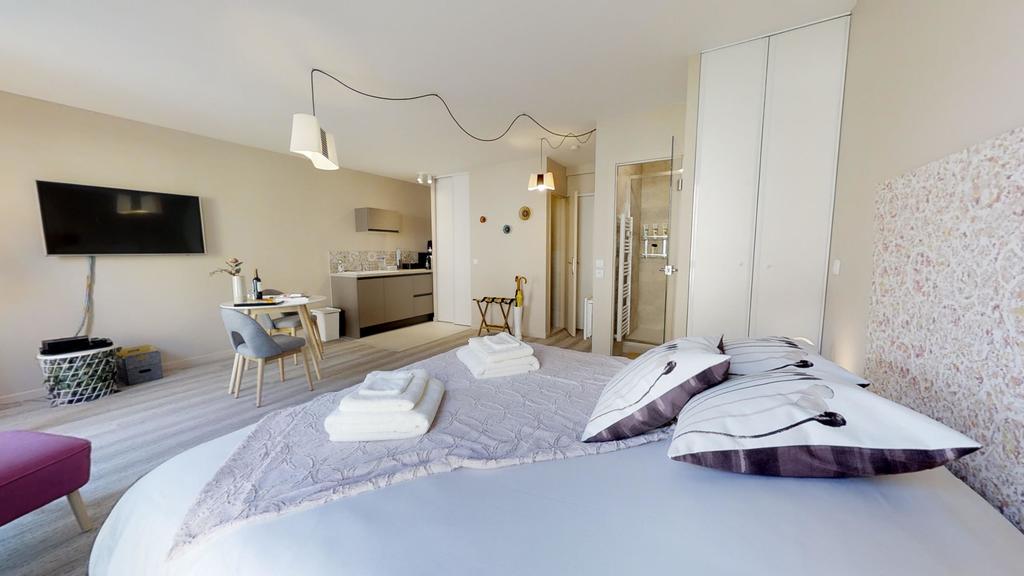 Couple's ⭐️⭐️⭐️⭐️stay
For an unforgettable exceptional stay by the water in the heart of the historic centre of Metz, in a quiet setting away from the noise of the city!
Our 34 m² Suite «As in Venice in the heart of Metz's Opera» is equipped with luxury high-end bedding, refined decoration and high-speed Internet."
Officially rated 4⭐️ since 2020.
Couple's ⭐️⭐️⭐️⭐️stay for families or friends
A night (as in Venice) in the historic centre of Metz!
A stay from 2 to 6 people in our Suite of 64 m² for exceptional and unforgettable stay by the water in the historic center of Metz which is mesmerizingly far from the city's noise, in a secure and luxury residence!
The rooms are designed according to the Opera's lodges by UPYA interior designer!
Officially rated 4⭐️ since 2020.
A code lock ensures privacy entry at any times.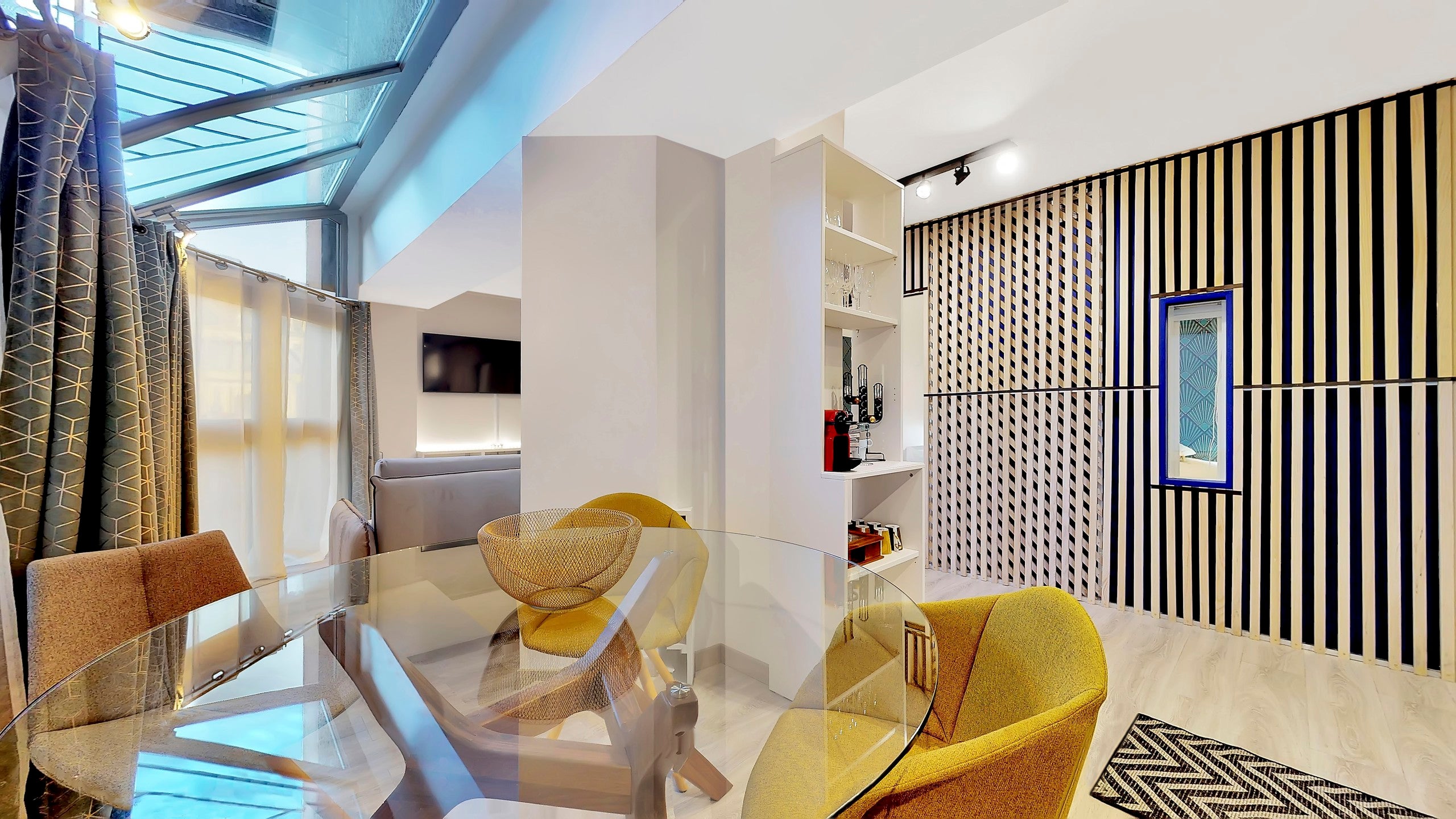 The appartment is the perfect stay to visit Metz and the Lorraine. Very near to the cathedral and old city, a lot of nice restaurants around. The appartment is perfect. It's stylish but also a place for a glass of wine on the sofa. Everything what we needed was there and we missed nothing. Thanks to Gerald who was a great host and many thanks for the useful informations.
WiFi High Speed Fiber 📶
Permanent access all over the apartment
Cable television
Workspace for laptop
Ground floor accommodation
Private entrance
No steps in the apartments
High-end Bathroom 🛀
Towel-heating holder
High-end bath linens provided
Comfort equipment
High-end bedding 🛌
Travel Guides about Metz and surroundings
Hairdryer and Iron
Powerful but quiet fan
Courtesy umbrellas 🌂
Unlimited Nespresso capsules
Organic tea, herbal tea and sugar
Essential Equipment
Nespresso coffee ☕ machine Kettle
High-end bath linen
High-end bed linen
Organic shower gel and shampoo 🧴
Hangers
Toilet papers 🧻
Safety equipment
Secured building access
Digital Code Lock 🔐
Smoke detector
Monoxide detector
Fire extinguisher 🧯
First Aid Kit 🩹
Kitchen and dining area 🍽️
Refrigerator
Microwave Grill
Crockery and cutlery
Cooking equipment
Kitchen utensils
Secured parking 24/24 about 200 meters 🅿️
€14.80 per 24 hours – possible €10 per 24h as a preferred deal which is purchased at booking.
Quiet in the city centre
Apartments in pedestrian areas
Phonic isolations
Double glazed windows
Display equipment
---
Long-term stays allowed
Stays longer than 28 days allowed
---
Extra pillows and blankets
---
Rules
🕰️ Arrival at 3 p.m. and departure at 11 a.m.
A private intimate
access that is without reception at any times. Thanks to the digital-coded lock!
If necessary, we will be delighted to welcome you in person!
The access code is sent to you by SMS or email after booking validation.
🕕 Unless exceptional circumstances, access of code lock is mandatory after 6 pm. If you wish to, a presentation of the premises can be made the next day.
🛏️ You can sleep for free in king size beds with a young child under 6 years.
🥳 Parties and evenings are welcome, ⚠️ but with respect to the neighbours and the regulations on the night noise.
🐾 May be suitable for pets at an extra charge.
Cancellation Policy
Cancel prior to your arrival and get a 50% refund, less the first night.
DO YOU HAVE A QUESTION?
Talk to your host
Informations
Addresses and Activities
Discover the good addresses and things to do around the accommodation, in Metz and surroundings.
Restaurants 🍽️
"Délices Veggies": the one and only vegan restaurant in Metz that serves great vegan cuisine.
"Le magasin aux vivres": a starred restaurant in the hotel "La Citadelle". Although the quantity is quite small, the quality is amazing.
"Crêperie Les Sans Culottes": a good restaurant where you can enjoy pancakes and other specialties for less than 10 euros.
"La Table de Pol": a restaurant that knows how to revisit meat and fish to the delight of fine gourmets.
Did you know that "Mirabelle", an especially yummy yellow prune, is one of the specialties of Lorraine? In every restaurant and bar in Metz, you can order beer flavored with Mirabelle, or tarts and ice sorbets if you are lucky.
Must do
Cathédrale Saint-Etienne (Cathedral of Saint Stephen) ⛪

"Centre Pompidou de Metz" Museum 🎨

The Museum "Musée de la cour d'or" with Roman therms remainings 🎨

Opera Theatre and the "Place de la Comédie" square (under world's heritage classification) 🏰

The protestant temple "Le Temple neuf" ⛪

The "Plan d'eau" for walks and joggings 🏞️
"Chapelle des templiers" chapel of the Templars ⛪

"Place Saint-Louis" square 🏰

Arsenal Museum 🎨

Remainings of middleage city fortifications "La porte des Allemands" 🏰

Saint-Pierre-aux-Nonnains Church, one of the eldest of France ⛪

The Cloister "Cloître des Recollets" ⛪

The train station and the post office in front, rare example of the flamboyant German architecture of the 19th century 🚉

Foch Avenue 🏰

Parks and gardens ⛲

Culture and places to party
"Bowling de l'étoile" at Augny
Marlymages Movie theater
Maison de la culture et des loisirs
Kinébowl bowling Braun Hall
Kinépolis movie theater in St Julien
Museums to visit 🖼️
Afromusée Pilatre de Rozier
Frac Lorraine
Musée Émaux et verres d'art (Enamels and Art Glasses)
Musée de l'histoire de la terre de Gorze (about the 1871s war)
Shopping in Metz and nearby 🛍️
Rue Serpenoise and rue des Clercs
"Saint-Jacques" shopping mall
Rue des Jardins, Outre-Seille and Rue Taison
High-end 19th century Hausmanian quarters "Quartier Impérial" and "Quartier de l'Amphithéâtre
Waves Actisud shopping centre in Moulins-lès-Metz
In season: the Christmas markets
Around Metz
Beyond the city's borders, you will also discover bucolic estates and breathtaking places.
In Metz metropolis and around Metz ("Pays Messin") you can visit the wines of Moselle, go through a distillery of mirabelles, visit Mont St Quentin, or go to the fortified churches of the Republic of Metz.

On the Moselle side, you will have the opportunity to discover the country of Sarrebourg with its ponds; the country of the three borders with its castles and its mining sites; the country of Nied for lovers of macaroons of Boulay…

In Lorraine (sharing its borders with Germany, Belgium and Luxembourg), you will have the opportunity to visit its prestigious centre Pompidou-Metz, or its place Stanislas, a UNESCO World Heritage Site. Don't forget its spas and mirabelles (note that more than 70% of the world's production comes from this region). Nature lovers are not left behind with its natural and regional parks, wild forests, the Vosges and ski resorts.

In Luxembourg, Metz, Saarbrücken and Trier, this is called the QuattroPole cities. You will have access to a wide choice of visits and discoveries.
Let us not forget the Greater Region: from Germany, France, Luxembourg to Belgium.
Beautifull location, nice and cozy appartment. Very clean.
Locatie erg centraal, kan niet beter. Koffie voorzien. Bijzonder schoon. Naar Franse normen buiten categorie. Goede communicatie met de gastheer per sms of telefoon.
Great and quiet location near the Cathedral. Check in was easy and as described. Parking near the theatre is close by and not too expensive.
Beautiful appartment in the center of Metz. Good communication with the owner and easy check in. In the appartment you will have everything that you need. The area is also beautiful with lots of cool spots to eat and chill. I can highly recommend.
Die Lage ist einzigartig! Mitten im Zentrum. Parkhaus gleich über die Brücke. Super sauber und sehr gut ausgestattet. Bequeme Betten. Gérald ist sehr zuvorkommend und hilfsbereit. Wir können die Unterkunft nur empfehlen.
VISIT METZ IN ITS HEART
For a ⭐️⭐️⭐️⭐️ stay in Metz!
For an unforgettable exceptional stay by the water in the heart of the historic centre of Metz!
Metz-centre historic old town and Islands district ("Quartier des îles")
contact@rock-in-share.com