⭐️⭐️⭐️⭐️suite in the heart of Metz-Opéra
As in Venice
Metz-centre historic old town and Islands district ("Quartier des îles")
Furnished tourist suite ⭐️⭐️⭐️⭐️
"As in Venice in the heart of Metz-Opéra"
For an exceptional and unforgettable stay on the waterfront in the heart of the historic center of Metz, in a quiet area at which it is away from the noise of the city!
Our 34 m² accommodation "As in Venice in the heart of Metz-Opéra" is equipped with luxury bedding, refined decoration and high-speed Internet access.
From your bed you can contemplate the Moselle and its swans, the opera house and the new temple wonderfully lit at night. The terrace of the Suite allows you to relax by the water. All the comfort of the large hotel chains, for an exceptional and charming stay in the heart of the islands of Metz. Just a stone's throw from the Place de l'Opéra, the Saint-Etienne Cathedral and its Chagall stained glass windows, and the old town of Metz, the royal and imperial city.
Officially rated 4⭐️ since 2020.
A digital-coded lock assures you a private entrance at any time of the day or night.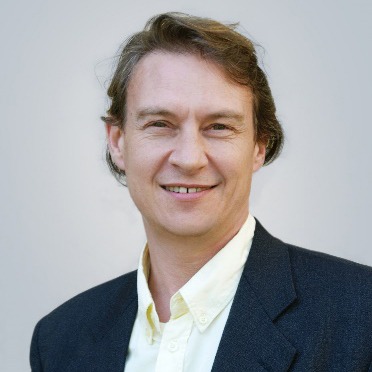 Passionate about exceptional places and experiences, we create top-of-the-range tourist furniture dedicated to short term seasonal rentals "AirBNB type" that meet our aspirations to share them with others.
Your host Gérald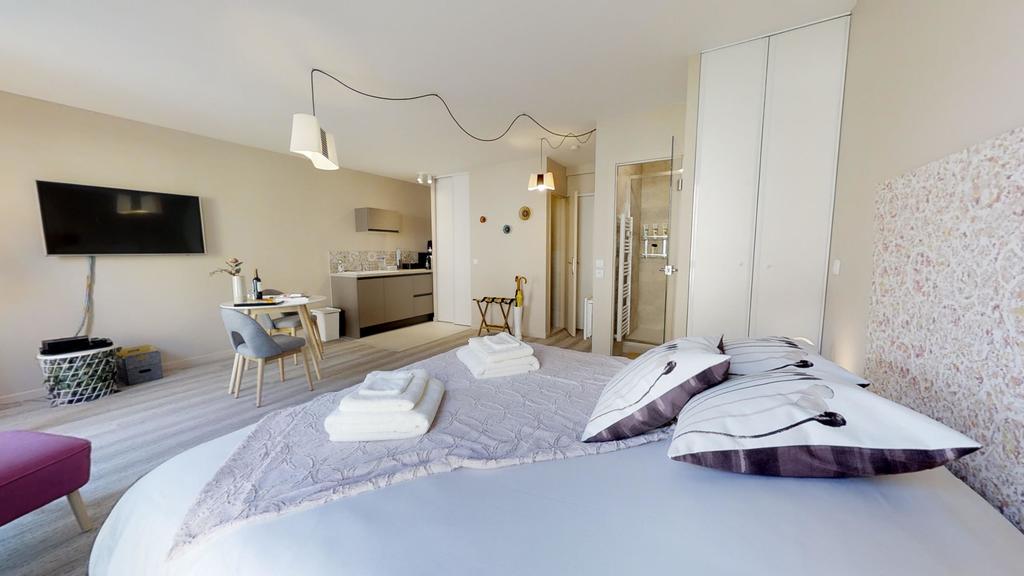 YOU WILL NEVER FORGET YOUR STAY
A great stay
A terrace on the Moselle where you can relax, have a drink and breakfast
An exceptional view of the Opera House and the new temple
Peace and quiet in the city center
Luxury king-size 180 cm x 200 cm bedding 🛌
High-end household linen provided
Officially rated 4⭐️ since 2020.
Exceptional-rated basic organic necessities which offer
Cleanliness "on AirBNB and Booking.com".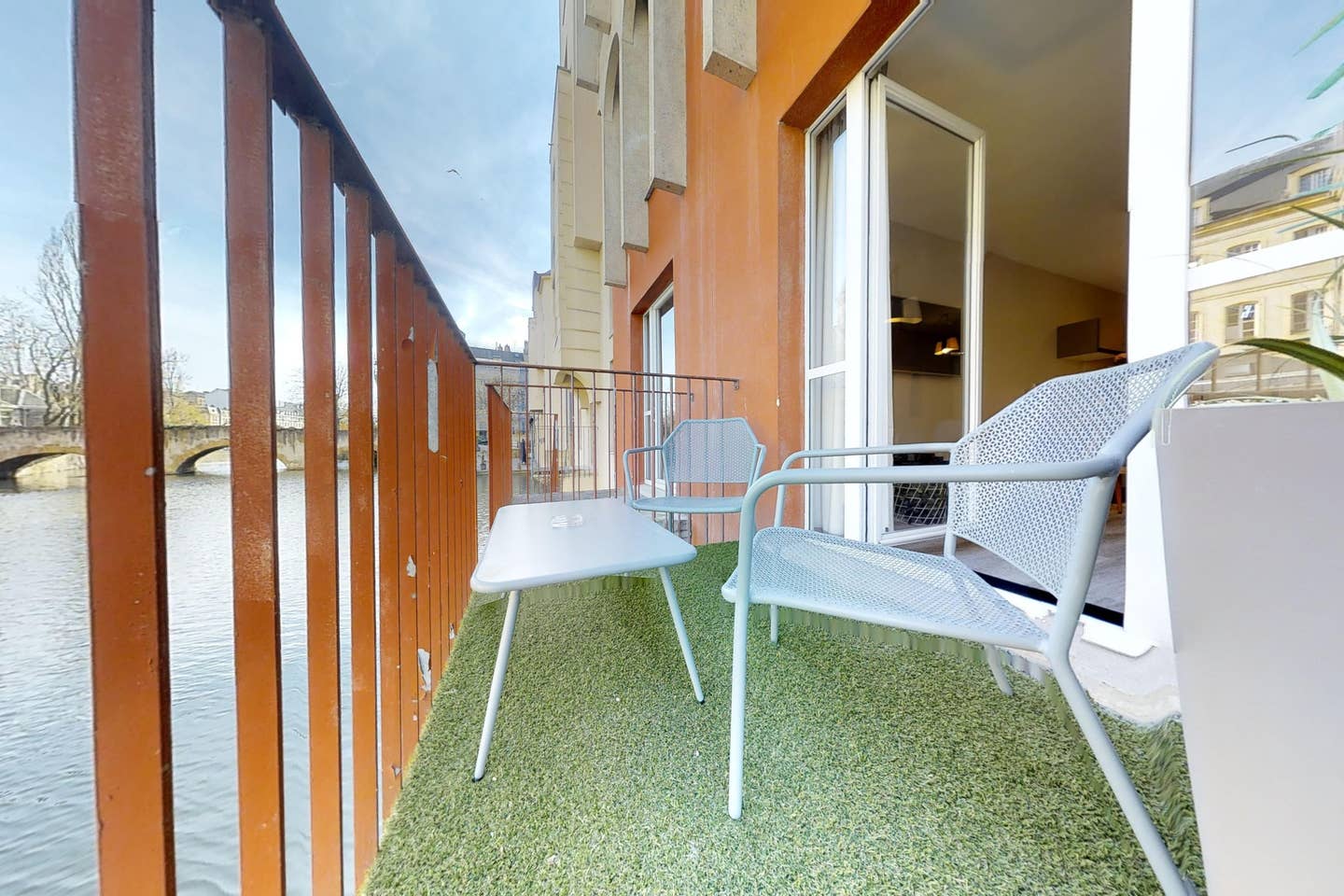 A unique decoration
Accommodation dedicated to short term rental "type AirBNB" imagined by Sésame Interior decorator for demanding couples. It combines the elegance and personalization of a realization that will seduce by its right balance of comfort and romanticism. This furnished tourist accommodation offers real luxury and exceptional services: a bottle of champagne or award-winning wine at your disposal, top-of-the-range bedding and household linen, refined decoration and a terrace overlooking the Moselle.

Gérald is a very responsive and available host. His accommodation is very clean and well located and Gérald has very good addresses for various outings and restaurants. I highly recommend it, because a breakfast on the Moselle riverside at sunrise is always very pleasant and Gérald's tastefully decorated apartment has a lot to do with it.
Terrace on the Moselle
 Terrace equipped to relax, have a drink or breakfast 🛥️
Outdoor swimming pool - CLOSED FOR COVID19 🏖️
NORMALLY In season from April to October
Controlled access to the residence only
Bath towels provided
Single-storey ground-floor dwellings
Private entrance
No steps in the apartment
Comfort equipment
Luxury bedding 🛌
Tourist guides
Hair dryer, Iron and Powerful quiet fan
Courtesy umbrellas 🌂
Nespresso coffee machine and unlimited Nespresso capsules as well ☕
Kettle, Tea, herbal tea and organic sugar
Basic equipment
Kitchen and dining areas 🍽️
Refrigerator
Microwave oven grill
High-quality bath linen
High-end bed linen
Organic shower gel and shampoo 🧴
Hangers
Toilet papers 🧻
Safety equipment
Secured building access
Digital-coded lock 🔐
Smoke detector
Monoxide detector
Fire extinguisher 🧯
First aid kit 🩹
High-end Bathroom 🛀
High-end Shower 🚿
Tower heated-rail
High-end bath linen is provided
24/24 Secure Parking at 1 minute walk 🅿️
Wi Fi Fibre broadband 📶
Permanent access in the accommodation
Cable television 📺
Notebook workspace 💻
Show equipment
---
Single-storey dwelling
No stairs in the dwelling
A wooden staircase and five steps to access the building
---
Kitchen
Space where travellers can cook
---
Nespresso coffee maker and unlimited Nespresso capsules as well
---
---
Numerical-coded lock
 The code is sent by email or SMS after reservation
Private entrance
Entrance from a different street or a separate building
---
Authorized long term stays
Stays of 28 days or more is allowed
---
Extra pillows and blankets
---
Rules of procedure
🕰️ Arrival at 3 p.m. and departure at 11 a.m. 
Access in all privacy without reception at any time by code lock
However, if necessary, we will be happy to welcome you in person.
However, if necessary, we will be happy to welcome you in person.
🕕 Except in exceptional circumstances, access by code lock is mandatory after 6:00 p.m. If you want to, a presentation of the premises can be made the next day.
🛏️ Possibility to sleep with an extra child for free in the king-size bed
🥳 Parties are welcome ⚠️ but with respect for neighbours and regulations on night disturbance
🐾 May be suitable for pets for an extra charge
A 90 cm x 190 cm wide folding bed is also available for one person as an extra optional for a fee.
Private outdoor terrace on the Moselle – Indoor non-smoking accommodation but TERRACE on the Moselle 🚬 OK FOR SMOKERS 👍
Managing cigarette butts in an environmentally friendly manner, in particular DO NOT DISPOSE cigarette butts in water 👎
♿ A wooden pontoon with a dozen steps connects the building to the Port Saint-Marcel – Handicapped access to be managed accordingly
⚠️ Staircase from the terrace to the Moselle River
ACCESS BLOCKS 🚷 IF IT EXCEEDS THE FULL RESPONSIBILITY OF THE OCCUPANTS ☣️
Cancellation Policy
Cancellation is prior your arrival to get a refund of 50% , less the first night.
Directions
How to get there? 🧭
"Comme à Venise" in the heart of Metz-Opéra
5 Rue du Pont Saint-Marcel Suite F04, 57000 Metz, France
From the airport ✈️
Take A31 to Lesménils and leave D910
Follow A31 towards Avenue Joffre in Longeville-lès-Metz. Take exit 32 and leave A31
Continue on Avenue Joffre. Take Boulevard Poincaré and Quai Paul Vautrin in the direction of Rue du Pont Saint-Marcel in Metz.
"Comme à Venise" in the heart of Metz-Opéra
5 Rue du Pont Saint-Marcel, 57000 Metz, France
By car from the north (A31 north) 🚗
Take A31 and Exit 33 towards Pont du Canal in Metz
Continue on Canal Bridge. Take Rue de Paris, Boulevard Robert Serot and Quai Paul Vautrin towards Rue du Pont Saint-Marcel
"Comme à Venise" in the heart of Metz-Opéra
5 Rue du Pont Saint-Marcel, 57000 Metz, France
By car from the south (D913) 🚗
Head north on Rue de Pouilly/D913
Continue on Rue Gabriel Pierné
Take Rue Jules Lagneau, Rue Charles Petre, Rue du Génie, Boulevard Georges Clemenceau…, then Boulevard Poincaré towards Rue du Pont Saint-Marcel
"Comme à Venise" in the heart of Metz-Opéra
5 Rue du Pont Saint-Marcel, 57000 Metz, France
From Metz city center train station 🚉
Take a cab (10 € maximum) and give him the address we gave you. 5 to 10 minutes later you will be at the Suite.
DO YOU HAVE A QUESTION?
Talk to your host
Very quiet very pleasant! The small balcony is perfect to enjoy the water, the swans and the sun rays! Perfect equipment. The shower is a happiness, the bedding also. In short, a very nice place!
Good value for money, very comfortable king size bed, large shower at the top! Calm and the small balcony very pleasant, do not hesitate for your stay in Metz.
Very nice apartment with view from the balcony. With small touches of pleasant attentions as soon as you enter the premises. Very quiet neighbourhood. I recommend it for couples who want to spend a romantic weekend.
VISIT METZ IN ITS HEART
For a 4⭐️ stay in Metz!
For an unforgettable exceptional stay by the water in the heart of the historic centre of Metz!